Over Two Million Americans Are Diagnosed Each Year
According to the Skin Cancer Foundation, more than two million Americans are diagnosed with some form of skin cancer each year, making it more common that breast, lung, prostate and colon cancer combined.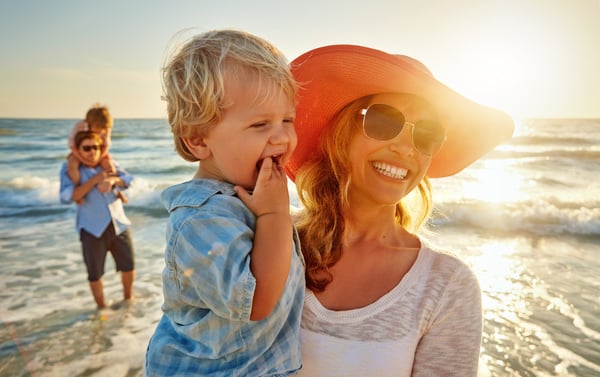 In addition to sun exposure, which makes everyone at risk for skin cancer, according to the Centers for Disease Control and Prevention, the risk factors that make skin cancer more likely include:
A family or personal history of skin cancer

A history of sunburns early in life

A history of indoor tanning

Skin that burns, freckles, reddens easily or becomes painful in the sun

Blue or green eyes

A lighter natural skin color

Blond or red hair
Most of the skin cancers I treat occur in areas of high sun exposure, such as the ears, nose, cheeks, forehead, neck, arms and hands. However, I cannot stress enough the importance of screening everywhere. Skin cancer can occur in less exposed areas.
Protection and Planning Are Key
Because of Hampton Roads' sun-drenched weather, protection and planning are key to maintaining a healthy and skin cancer-free life.
There is no such thing as a healthy tan. Seek shade between 10 a.m. and 2 p.m., wear sun-protective clothing and use board-spectrum sunscreen and lip balm with SPF regularly. It can take up to 30 minutes to absorb sunscreen, so be sure to apply it about 30 minutes before going outside. Reapply every two hours, or more often if you're swimming or sweating.
The American Cancer Society recommends daily use of a sunscreen with broad-spectrum (UVA and UVB) protection and an SPF of 30 or greater. Viol also suggests lip balm with an SPF of 30 or higher.
To find a physician who can provide your annual skin screening, visit chesapeakeregional.com/provider. For more information about skin cancer, visit skincancer.org.
Dr. Anthony Viol practices with Commonwealth Plastic Surgery, P.C. He earned his medical degree and completed a residency at Eastern Virginia Medical School in Norfolk. He also completed a fellowship in plastic surgery at Duke University in Durham, N.C. Viol is board-certified in plastic surgery.