Maybe you have a family history. Maybe you're curious about your risk.
Predictive genetic testing for cancer can be a great tool for a specific subset of the population. Most people do not need genetic testing, but it is often recommended when hereditary cancers run in a family.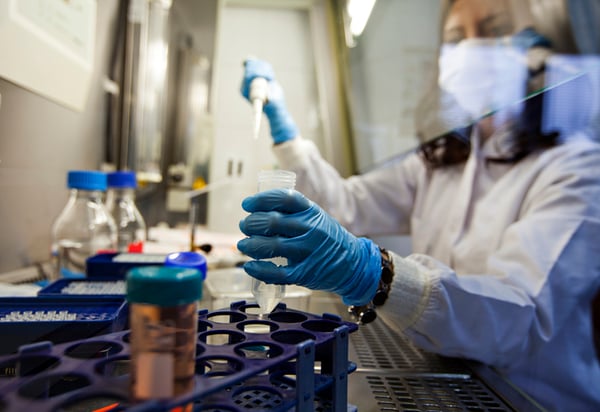 According to the American Cancer Society (ACS), roughly 5-10% of people diagnosed with cancer acquired it from their genetics, meaning it was passed down either from their maternal- or paternal-side or both. This is caused by a mutation in the DNA sequence that predisposes someone to cancer. This predisposition does not mean you will get cancer, but it does mean you are at a higher risk for developing certain types of hereditary cancers.
While cancer can come from the environment, personal factors and/or genetics, you should consider genetic testing if*:
You have multiple relatives on one side of the family with breast, ovarian, prostate, pancreatic, endometrial, gastric, melanoma or colon cancer
There is a known genetic mutation or syndrome on either side of the family such as BRCA, BRCA2 or Lynch Syndrome
You or a family member has been diagnosed with more than one type of cancer
One or more family members have been diagnosed or passed away from cancer before the age of 50
A family member has been diagnosed with a rare type of cancer (example: breast cancer in a man)
You are of an ethnicity with well-known cancer links (example: Ashkenazi Jewish individuals)
A physical finding is linked to an inherited cancer (example: many colon polyps)
To get genetic testing, you will be required to provide information about your personal medical history and age, as well as a three-generation family pedigree. The specimen for genetic testing can be obtained through saliva or blood. One option is not better than the other, but RNA testing can be performed with a required blood sample. This specific type of sequencing gives clinicians the ability to provide more information about cancer prevention to patients with a mutation. Insurance often does not cover testing.​
If you suspect you are a fit for predictive genetic testing, you may consider reaching out to a genetic counselor, gynecologist or oncologist. He or she can work with you to decide if testing is right for you.
*Source: The American Cancer Society
Megan Barkhurst is a Nurse Practitioner at Chesapeake Regional's Priority Toyota Cancer Center. She partners closely with various oncology specialists to provide outpatient palliative care to the region's oncology patients. After receiving her Master of Science degree from the University of Tampa, in Tampa, Fla. she chose to follow her life's passion into the field of palliative care. She works closely with cancer patients and their family members to assist patients with symptom management, goal guidance and transition of care.​