COVID-19 is No Reason to Skip Your Mammogram
COVID-19 has caused many women to delay or cancel their annual mammograms, but the virus is not a reason to skip any recommended cancer screenings.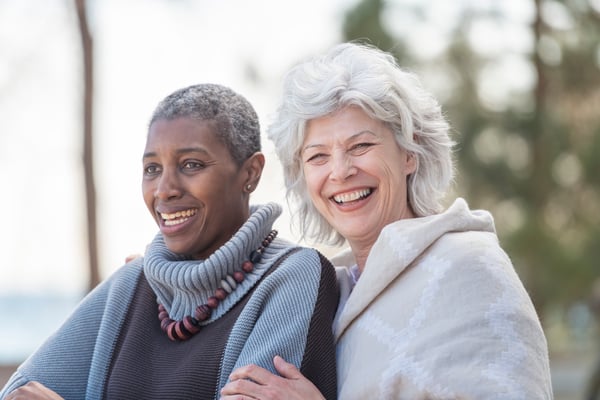 In fact, the National Cancer Institute estimates that there could be 10,000 additional breast and colorectal deaths over the next decade as a result of missed screenings and the resulting delayed therapy due to the COVID-19 pandemic.
To ensure your safety, we have put many precautions in place for our Breast Care patients—including spaced out appointments, mask requirements and additional sanitation procedures. We are also currently pre-registering patients to limit the amount of time that they are in our center.*
Because they detect the disease early, when it is most treatable, mammograms are truly the most effective way to prevent death from breast cancer. Many organizations recommend women begin regular mammograms between 40 and 45 and possibly earlier if they have a family history of the disease. Women should discuss with their primary care physician the best time for them to start.
Yearly mammograms have helped to reduce breast cancer-related deaths by more than 30 percent since 1990; but a mammogram cannot save your life unless you get one. Whether you've skipped your appointment due to the pandemic or are nervous for another reason, plan to make your health a priority today.
*For the safety of our patients, we currently offer extended hours to pre-registered patients, but are unable to accept walk-ins at this time.
Meg Shrader, RN, BSN, CBCN, is a certified breast care nurse and breast health navigator for Chesapeake Regional Breast Care, where she serves both as a direct point of contact for referring physicians and as an advocate for patients, providing them with a coordinated, seamless and personalized care management plans. The Chesapeake Regional Health Foundation hosts the organization's annual Bra-ha-ha® Awards Show & Auction, which provides mammograms for women who are uninsured or underinsured. For more information, visit brahaha.org. To schedule a mammogram, call 757-312-6137.