Supporting those who suffer interpersonal violence.
Note that this blog contains sensitive material about spousal neglect and abuse which might upset some readers.
HOPE (Healing Opportunities Providing Empowerment), a new victim-centered program launched by Chesapeake Regional Healthcare, is supporting those who suffer interpersonal violence. The program links victims with community resources and is the only one of its kind in Chesapeake. Learn how Chesapeake Regional is keeping HOPE alive in this blog from Meredith Noha, Interpersonal Violence Program Coordinator at Chesapeake Regional.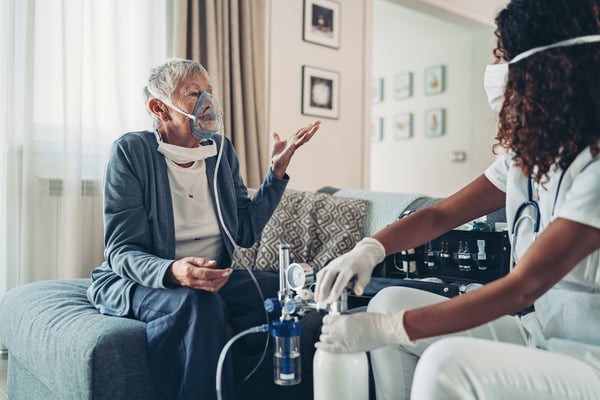 What is HOPE?
After experiencing interpersonal violence, many people may be angry, feel depressed, angry, experience anxiety or self-blame. They may even experience flashbacks and nightmares among other social, physical, emotional and spiritual impacts. Project HOPE is a multi-disciplinary initiative dedicated to enhancing prevention and intervention services to individuals who experience interpersonal violence and their families. Some examples of areas we intervene in are:
Domestic assault
Intimate partner violence
Sexual assault
Human trafficking
These services are provided by full time, credentialed advocates on staff at Chesapeake Regional Healthcare.
Who is eligible for HOPE services?
All patients and employees of Chesapeake Regional Healthcare are eligible for services through the HOPE program. You might want to consider reaching to the program if your partner hurts you physically, insults you, talks down to you or threatens you with harm. If so, you are not alone. Advocates will assist with the following services:
Crisis intervention
Court accompaniment
Legal advocacy including protective order information
Mental health resources
Emergency funds
Safety planning
Act as a liason to law enforcement
Community based referrals and resources
Forensic examination accompaniment
How are these services paid for?
Chesapeake Regional Healthcare was selected as one of seven hospital teams to receive a Virginia Department of Criminal Justice Services (DCJS) grant-funded initiative in 2019. This initiative is aimed at improving public safety and health outcomes for victims of violence in high-need communities. The Virginia Hospital-based Violence Intervention Program (HVIP) Collaborative grant is being implemented at Chesapeake Regional to help expand resources for survivors of interpersonal violence during and after hospitalization.
The grant from the DCJS offers victims of interpersonal violence a wraparound program with services and therapy critical to healing. This is vital to the education and empowering of victims and it helps us intervene and remove the cycle of violence from generation to generation.
Medical specialists can deal physical ailments, but how do we address other ailments?
I recently received a call from a social worker indicating that a patient of hers was expressing concerns over the treatment she was receiving from her husband. The patient was undergoing cancer treatment and was unable to care for herself. Previously a strong, independent woman who worked outside of the home, she was now totally reliant on her husband for everyday care and assistance with basic needs.
We generally hear of spouses rallying to the call of aiding their sick loved one in an almost like a knight in shining armor. This story has no knight and no shining armor. The patient told us of instances where her spouse would prevent telephone contact from the outside world, cook spicy dishes she was unable to eat and at one point told her that he could not wait until she died. While she was not being physically harmed, her husband's behaviors were certainly emotional abuse and neglect.
Patients undergoing treatment are vulnerable to their caretakers as they are usually their sole source of support, care and transportation. In this situation, we were able to offer transitional housing with meals and care, as well as arrange transportation for her ongoing treatment needs. We were there for this patient and we are here for the rest of the Chesapeake community as well.
Anyone seeking intervention services in Chesapeake should call Meredith Noha, Interpersonal Violence Program Coordinator at 757-312-6198, email HOPEprogram@ChesapeakeRegional.comor call the Virginia Family Violence and Sexual Assault Hotline at 1-800-838-8238.
Other helpful numbers are:
YWCA Hampton Roads Crisis Line: 757-251-0144
Her Shelter Crisis Line: 757-485-3384
Chesapeake Magistrate's Office: 757-382-6534