Therapies can Improve the Quality of Life of Parkinson's Disease Patients
Studies have shown that the progression of Parkinson's disease, as well as some other neurological disorders, may be slowed down with a unique blend of speech, occupational and physical therapy.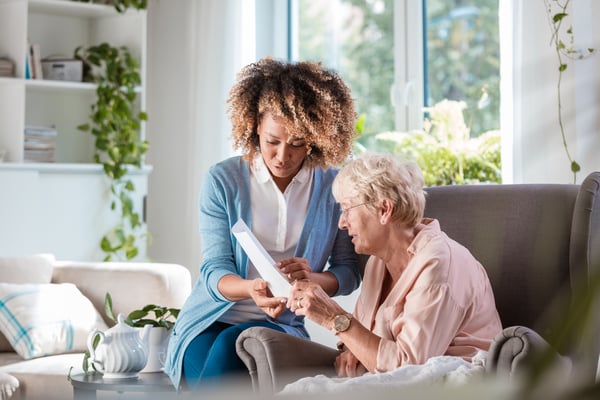 Most commonly diagnosed in older adults, Parkinson's disease can have a variety of symptoms including muscle weakness and mobility issues, speech changes, swallowing concerns, cognitive dysfunction and more. Whether you've been recently diagnosed or are living with the disease, Parkinson's-specific exercises overseen by a qualified interdisciplinary rehabilitation team with specific qualifications may be of help to you.
LSVT BIG® therapy is a thorough, individualized treatment plan created to help people with Parkinson's disease and other neurological conditions and is offered by certified physical and occupational therapists. LSVT LOUD® is the first speech therapy treatment with evidenced-based effectiveness in treating Parkinson's disease-related voice and speech disorders; it is accessible through specially-trained licensed speech therapists.
Speech therapy with an LSVT LOUD-trained provider can result in:
Increased vocal volume
Improved articulation
Expanded intelligibility
Improved intonation and facial expression
Physical therapy with an LSVT-BIG trained clinician can result in:
Increased walking pace
Improved balance
Increased legibility of handwriting
Increased mobility for activities like getting in and out of bed and job-related tasks
These specialized therapists work with patients to delay the progression of their symptoms by teaching compensatory strategies. Many patients first have to learn how their new expressions and movements are perceived by themselves and others in order to find personalized solutions.
While there is no current cure for PD, these therapies can improve your quality of life while living with the disease.
Genevieve "GiGi" Culberson, is a physical therapist who practices at Chesapeake Regional Medical Center's Rehabilitation Services Department. She recently received her LSVT BIG® certification, which an intensive, amplitude focused approach developed for treating patients with Parkinson's Disease. She has more than 32 years of physical therapy experience.