What are Muscle Energy Techniques?
A quick jolt from an accident can cause joints to misalign, resulting in ongoing pain, if not corrected. A trained physical therapist can provide Muscle Energy Techniques (MET), a speedy solution for this type of discomfort.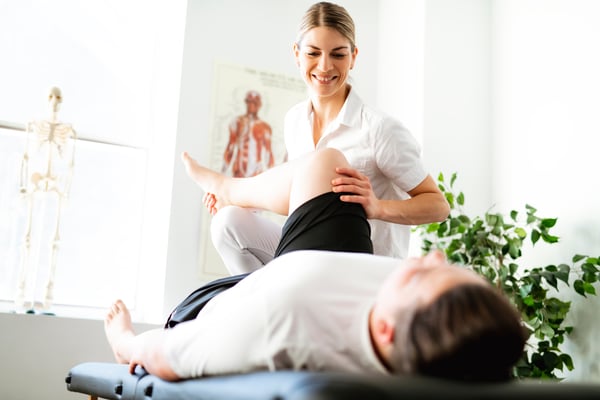 Any joint can become misaligned.
Misalignment can take place in nearly any joint of the body, such as the neck, back, pelvis, ribs, arm or leg joints. It can cause pain at the initial site of the injury, and have long-term effects resulting from tight muscles working over-time to keep misaligned joints in place. Problems with posture can also result, causing even more widespread discomfort.
MET can improve function and reduce pain.
Using a patient's own muscle contractions to correctly realign the joint, or relax a muscle, can reduce symptoms and restore proper function. Treatment requires placing patients in a fixed position while pushing against the trained therapist's applied resistance. This can ultimately help to maneuver the joint back into place. It is quick to perform and does not hurt—it often results in instant relief.
By combining MET with other physical therapy interventions, additional outcomes caused by the misalignment can also be addressed. It's important to see a therapist trained in these specific techniques. It differentiates them from those providing other treatment types, like chiropractic care.
If you are experiencing chronic pain that is the result of injury or impact, Muscle Energy Techniques may be right for you. Speak with your physician about a referral to physical therapy today.
Mike Ruebusch has been a practicing physical therapist for 21 years, and has been at Chesapeake Regional Healthcare for 15 years. He has certifications in McKenzie Mechanical Diagnosis and Therapy (MDT) of spinal issues and Ergonomic Assessment (CEAS).