Cut calories with Simple Substitutions
Cutting calories and improving your diet could be as easy as an ingredient swap. Make these simple substitutions in some of your favorite recipes to cut calories and improve your health.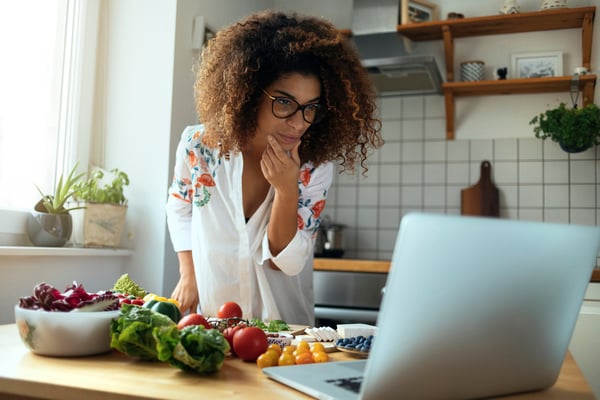 If Your Recipe Uses:

Try This Instead:

Whole milk

1% or skim milk

Sour cream

Plain, non-fat Greek yogurt

1 whole egg

2 egg whites, 3 Tablespoons liquid egg

Oil (in baking)

Swap out half the oil for applesauce or double the amount of plain yogurt

Butter (in baking)

Oil may be used instead of butter (lower in saturated fat), 1 cup mashed banana is equivalent to 1 cup of oil, applesauce

Butter (other)

Use a lower fat buttery spread

Sugar

½ sugar and ½ baking mix of sugar substitute

Note: honey, molasses and agave nectar have the same number of calories and carbohydrates as a tablespoon of sugar

Ground meat

Choose lean ground meat: 10% or less "fat by weight"

Note: ground turkey is not always lower in fat than ground beef-read the label for "percentage fat by weight"

Bacon

Turkey bacon, Canadian bacon, lean ham

Salad dressings

Choose light dressings, make your own or add fruit instead of dressing
Tracy Hatfield Yoda, MS, RD, CSOWM, CDE, is a registered dietitian, certified specialist in obesity and weight management and a certified diabetes educator at the Lifestyle Health & Fitness Center.