This isn't your mom's mammogram.
Today's mammograms differ from those of the past. They're more accurate, faster and convenient. Below are a few ways mammograms have been upgraded in recent years to provide a better patient experience.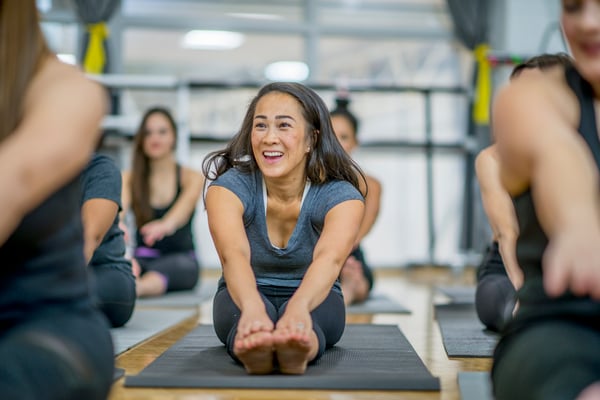 The squeeze factor
Nobody likes to think of undergoing pain for a screening test, but rest-assured, mammograms are less painful than ever before. From advanced padding and curved plate shape to more accurate imaging, the compression required to take these pictures has been reduced.
Easy breezy
There has never been a time when mammograms were more accessible. From weekend and evening appointments to mobile mammography bringing the screening center to you, exam hours now fit your busy schedule. Plus, new technology allows for speedy screenings and results so you can cut down on your wait and worry.
Did you know that in Virginia you do not need a doctor's order to schedule a mammogram? You can self-schedule your routine, yearly screening mammogram as soon as you are due for one. Diagnostic mammograms, which are typically administered after an unusual finding on a previous mammogram or other symptoms, still require a doctor's order.
Early detection is best
Mammography is all about catching breast cancer, if any, at its earliest stage when it's most treatable. In fact, the five year survival rate for those who get treatment for Stage 0 and 1 breast cancer—there are five stages of breast cancer—is 100%. Thanks to 3D imaging, radiologists and breast surgeons can view the tissue in your breasts more clearly than ever with very dependable results.
Don't fear the call back
While calls for indeterminate findings still happen, 3D imaging, which is standard at many breast centers, reduces patient re-testing by up to 40 percent. These screenings take 1 mm "slice" images of the breast, rather than the full thickness, which helps aid in accuracy of interpretation and thereby reduces the fear and anxiety involved in re-calls..
Yearly mammograms are still the best way to prevent death from breast cancer. Take a few minutes to schedule yours today.
Meg Shrader, RN, BSN, CBCN, is a certified breast care nurse and breast health navigator at the Chesapeake Regional Breast Center, she serves both as a direct point of contact for referring physicians and as an advocate for patients, providing them with a coordinated, seamless and personalized care management plans. The Chesapeake Regional Health Foundation hosts the organization's annual Bra-ha-ha® Awards Show & Auction that supports the programs, services and equipment needs of Chesapeake Regional Healthcare and the Breast Center. For more information, visit brahaha.org.