Often Closer to Home, but at What Cost?
A freestanding emergency department (ED) is staffed by the same qualified, clinical personnel as a hospital-based ED, but there is often not the on-site back-up care that a hospital-based location can provide. While a freestanding location may be closer than the nearest hospital, the stop may end up costing you time instead of saving it.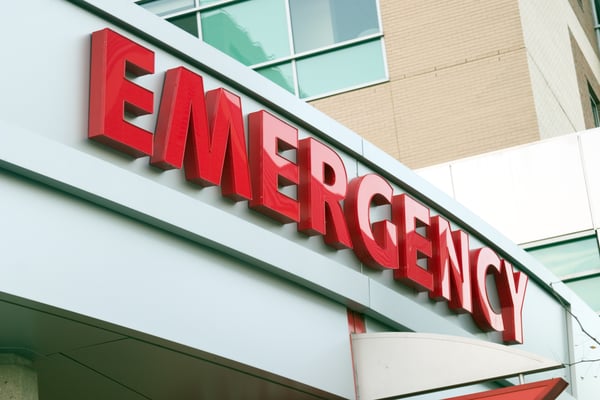 If care is needed beyond what the freestanding ED can provide, the patient will be transferred to a hospital for that care. For example, if the patient is suffering a heart-attack or stroke that requires a procedure as part of the treatment, they would have to be transferred. Or, if the patient is suffering any condition that requires admission, he or she would have to be moved to a hospital. In the example of a heart attack or stroke, where time is of the essence, these can be critical delays.
At a freestanding ED, in an acute situation, the process may look like this:
Call 911

Get an ambulance ride to the freestanding ED, if it is closest

Get assessed and diagnosed

Freestanding staff members call for medical transport and call the receiving hospital to notify them of the patient transfer

A new ambulance takes the patient to the hospital for in-take processing, then the patient can receive the intervention(s) they need
At a hospital-based ED, all services are typically available on-site. It is essentially one-stop shopping. The process may look like this:
Call 911
Get an ambulance to hospital-based ED
Get assessed and diagnosed
The patient receives the intervention they need on-site
It's not all bad news.
There is value in freestanding ED's when they exist in remote locations where very long ambulance rides to the hospital make transport prior to stabilization dangerous. Unfortunately, most freestanding ED's are established in affluent areas to capitalize on a lucrative market, often intercepting ambulances that would otherwise go to a competing health system.
In an emergency situation, if a full-service hospital can be accessed in a reasonable amount of time, it may be beneficial to request care at a hospital instead of the nearest emergency department.
Dr. Ben Fickenscher is an emergency medicine physician at Chesapeake Regional Medical Center's Emergency Department. He practices with Chesapeake Emergency Physicians, where he also serves as Managing Partner. He received his medical degree from Eastern Virginia Medical School in Norfolk, Va. and holds a degree in biology from The College of William and Mary in Williamsburg, Va.