Providing Resources to Women in our Community.
The first Women's Wellness Wednesday held in June was on a flawlessly sunny day with the wind providing the most perfect breeze. You could find participants eager to provide information all while finding the time to liven up the event with a break for a dance party. Learn more about this exciting initiative in this blog.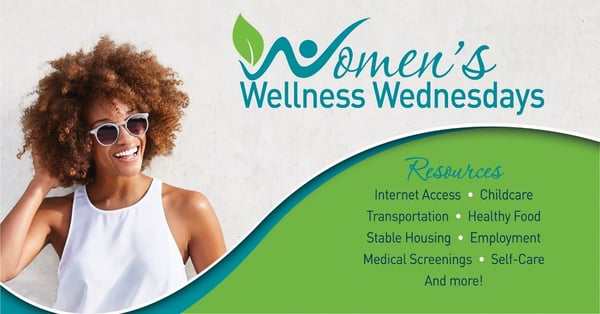 There was a chance to select books from the Chesapeake Library Book Mobile, and by moving a few steps over to the left, the City of Chesapeake Agriculture Department Co-op Extension Service was providing tools to grow jalapenos and cilantro directly from a reusable grocery bag. Women's Wellness Wednesday quickly became a display of Chesapeake Regional Healthcare's mission "to improve the health and well-being of the communities we serve."
The Purpose
As members of our medical staff noticed higher rate of readmissions to the emergency department by women from the South Norfolk community in Chesapeake, we knew a call to action was necessary. Held at the Chesapeake Rx, in South Norfolk, Women's Wellness Wednesday was created with the idea to have services, programs and resources easily accessible to residents to help address the readmission rates to the emergency department.
Each vendor is strategically selected based on needs or lack of services available to residents. Representatives from Chesapeake Public Schools, Hampton Roads Workforce Council/VA Career Works and Chesapeake Regional Human Resources Department provide information and opportunities for employment while programs like Buffalow Family Foodbank are onsite distributing food for those in need. With over 70 vendors, attendees can expect access to resources that address, internet access, childcare, transportation, healthy food, stable housing, medical screenings, self-care, and more.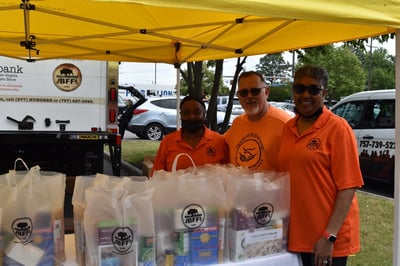 As the event continues over the course of the next few months, we are asking for the women of the South Norfolk Community to help us measure our impact. The goal is to determine if there is a connection between readmission to the ER and possibly an absence of necessary services in the community. If you are interested in participating in the study, you are able signup at the next Women's Wellness Wednesday on August 4, 2021.

This event is free to women over 18 and will be held at the Chesapeake Rx the first Wednesday of the month from June to November. In case of rain, the Cuffee Community Center is the alternate location.